No matter what the weather is like where you live, fall is the perfect time to stay inside and binge-watch all your favorite TV shows that give off cozy, spooky, or comforting vibes. The number of series that fit these categories is practically endless, which makes it difficult to determine which ones are worth watching. Unlike movies, it's difficult to finish a TV series in one sitting, so you want to make sure the show you decide to cozy up with is going to be worth your time and something you're really going to enjoy. This is your guide to finding the perfect fall TV show this season.
Update September 30, 2023: Fall is in full swing, and this article has been updated with even more great series that pair well with a pumpkin spice latte.
Nowadays, your best bet is finding a show that you can watch at your own pace on a streaming platform. Whether that is on Max, Netflix, Hulu, or Prime TV, the options are endless. A lot of the shows we watch during the months of September, October, and November tend to be scarier or darker, but if you're not a fan of horror TV series or supernatural creatures, there are still other, more light-hearted options. Fall doesn't have to be all about Halloween; it is also a time for comfort, healing, and warm vibes. Here is our list of the essential fall TV shows you should watch this season.
12
The Haunting of Hill House
Mike Flanagan's Netflix original horror series The Haunting of Hill House was an instant hit from the day it was released back in 2018. The series focuses on the Crain family and how their time at Hill House forever changed their lives. When the show starts, we see the five Crain children as grown adults, each living in different places, with different professions, but somehow all still dealing with a deep-rooted trauma that is affecting their happiness in their day-to-day lives.
Related: 10 Most Essential Autumn Movies, Ranked
We soon learn through flashbacks to their childhood that this darkness they all share comes from their time spent living at Hill House. The ghosts and dark entities they encountered there still haunt the Crains to this day. The Haunting of Hill House isn't just a spooky show with jump scares, but it is also a deeply emotional story that was done so beautifully. From the writing to the cinematography and acting, you can tell everything about this show was thought out so carefully.
11
Midnight Mass
Another masterpiece from director and writer Mike Flanagan is the Netflix original series Midnight Mass. The show plays with the balance of good and evil in a town that is functioning on its devotion to God and religion. When supernatural entities come into play, the people of this small town are forced to confront greed, temptation, and false miracles. One of the interesting things about Flanagan's work is the way he likes to re-use actors in all of his projects.
Many of the actors in Midnight Mass were also seen in The Haunting of Hill House and played parts in the second season of the Haunting series called The Haunting of Bly Manor. Flanagan is one of the biggest names in horror right now, and all three of the shows he has done for Netflix are must-watches for the fall season.
10
Buffy the Vampire Slayer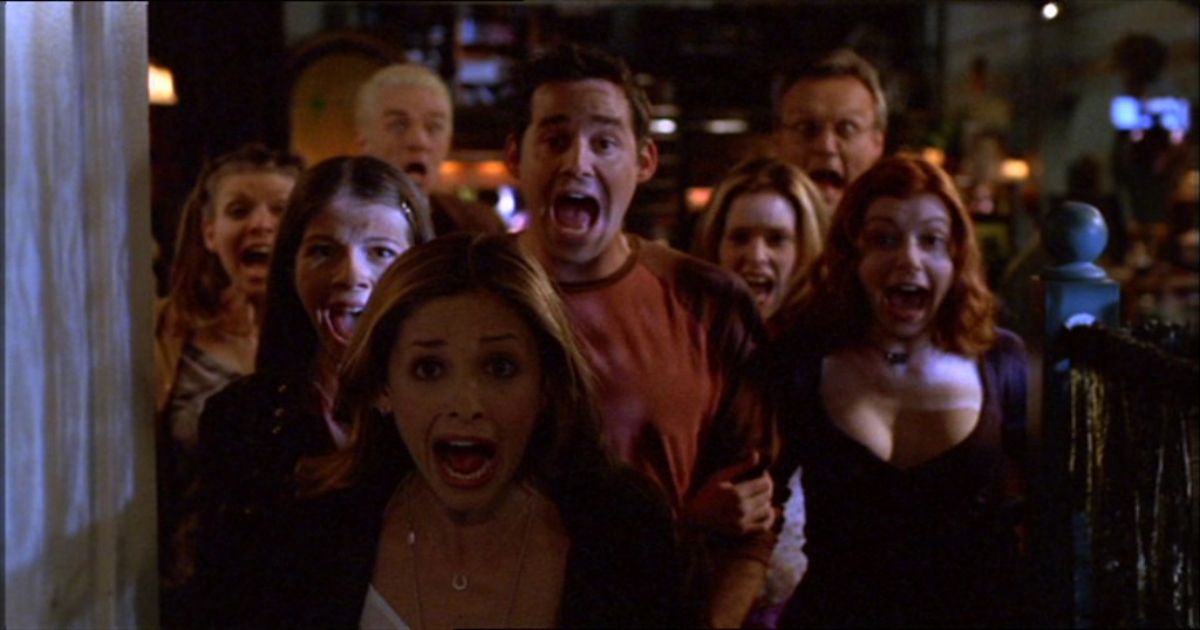 Nothing says spooky season quite like watching the world's favorite feisty slayer kick some major butt against monsters, demons, and ghouls of all shapes and sizes. Buffy the Vampire Slayer is a beloved cult classic series that famously starred Sarah Michelle Gellar as the titular heroine, who along with her close pals known as the Scooby Gang, helped keep the fictional town and supernatural hotspot of Sunnydale, California, safe against the nefarious foes and some seriously twisted Big Bads.
With seven spine-tingling seasons and 144 episodes to choose from, viewers will have a hard time figuring out which monster to watch Buffy slay first, but some of the most iconic creatures she's faced include The Gentlemen, Der Kindestod, the Queller Demon, and of course lots and lots of bloodsucking vampires. Buffy is the perfect show to curl up on the couch with a blanket and binge-watch, providing hours of endless entertainment.
9
A Series of Unfortunate Events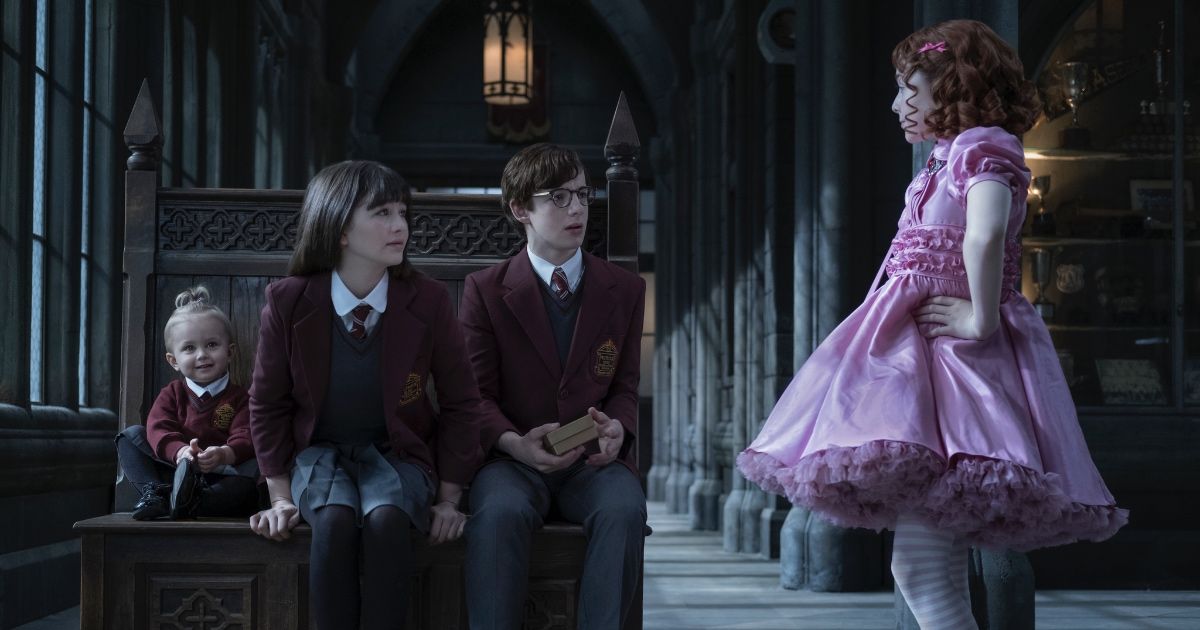 Based on the beloved Lemony Snicket children's novels of the same name, the black dramedy A Series of Unfortunate Events helps usher in fall with its dark and foreboding atmosphere and gloomy storyline, centering on the Baudelaire children Klaus, Violet, and Sunny as they are sent to live with their closest relative, the unnerving and diabolical Count Olaf, after the tragic death of their parents. The young orphans find themselves swept up in countless misadventures as they are sent to unsympathetic guardians, all the while being relentlessly pursued by the money-hungry, scheming Olaf, who is after their fortune.
Neil Patrick Harris shines as the scheming and dangerous Count Olaf, who, for three spellbinding seasons, caused chaos for the Baudelaire kids as they stumbled upon a secret society their parents were a part of. Patrick Warburton brilliantly portrayed the melancholic Snicket himself, narrating each episode as the brilliant orphans outwitted the deceitful Olaf.
8
The Vampire Diaries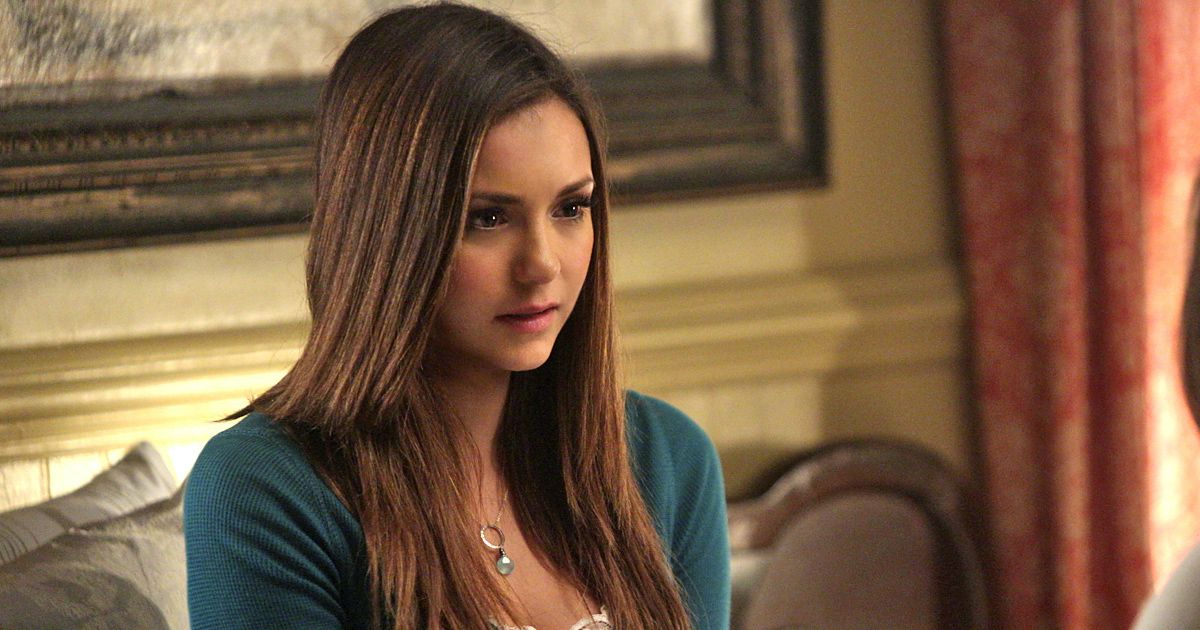 The hit CW series The Vampire Diaries is arguably one of the most successful TV series to have aired in the past 12 years. The show stars Nina Dobrev as Elena Gilbert, an average teenager living in a small town called Mystic Falls, whose life is shattered after her parents died in a tragic car accident. Just when she is at her lowest, Stefan Salvatore, the mysterious, quiet, and gorgeous new guy, enters her life. The two instantly connect and seem to be hitting it off until Elena discovers Stefan and his older brother Damon are actually vampires.
The entire show revolves around Elena navigating a world much darker than she could have ever imagined, filled with vampires, witches, werewolves, and more. The chemistry between Dobrev, Paul Wesley, and Ian Somerhalder is unmatched, and the relationships their characters form on-screen is one of the reasons why the series was able to successfully run for eight seasons and is why fans are still re-watching the show on Max to this day.
7
Twin Peaks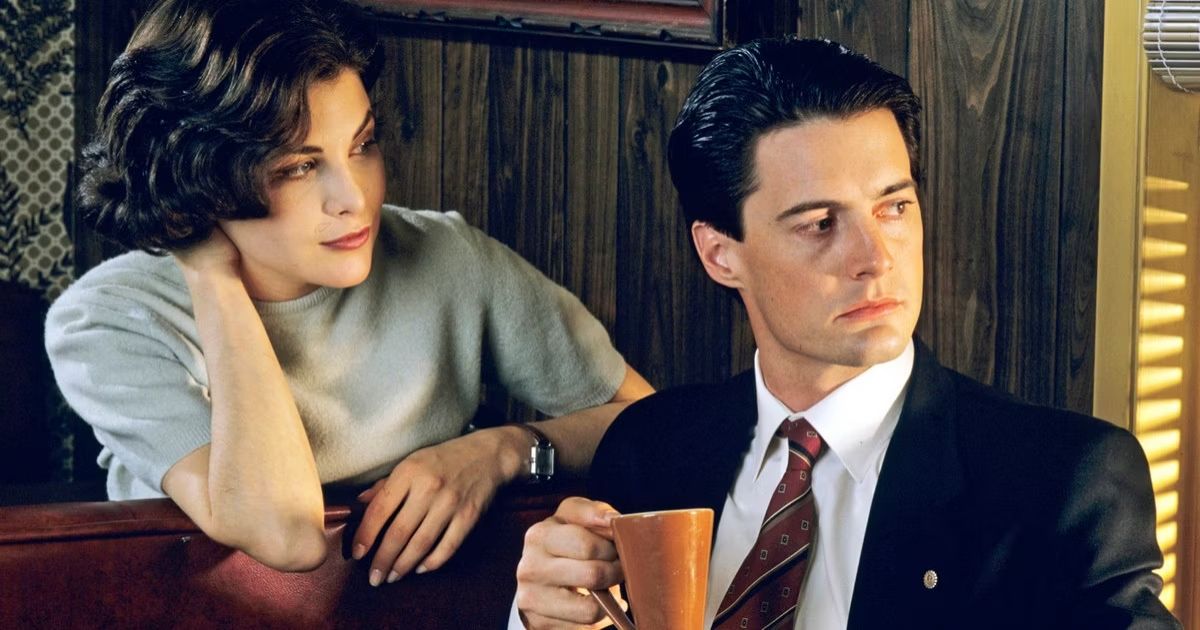 From the dark and twisted mind of David Lynch comes the ultimate cult classic mystery series Twin Peaks, with Kyle MacLachlan starring in arguably his most famous role as FBI Special Agent Dale Cooper, who is sent to the strange and eerie eponymous Washington town to investigate the puzzling murder of homecoming queen Laura Palmer. The juggernaut show is jam-packed full of ominous visuals, bizarre characters, and, of course, Lynch's signature surrealism that is sure to leave audiences completely and utterly captivated.
Twin Peaks includes many supernatural elements and, at its core, is a good old-fashioned murder mystery that also incorporates many horror tropes, and at the time of its premiere in 1990, was lauded as a landmark turning point in television. Cooper squares off against legendary villain Killer BOB in a fan-favorite show, with the demented demon sure to scare the pants off of viewers brave enough to tune in.
6
Mare of Easttown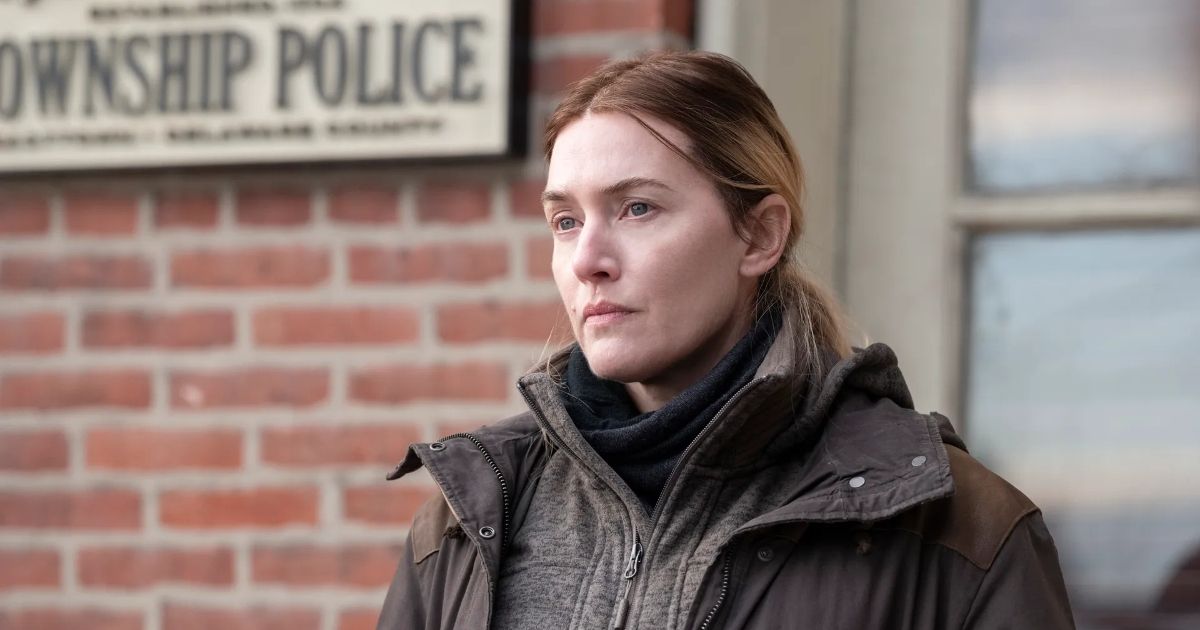 Everybody knows Kate Winslet is an incredible actress; she has starred in some of the most beloved films ever made, from James Cameron's Titanic to Eternal Sunshine of the Spotless Mind, and even won an Oscar for Best Actress for her role in The Reader. However, what people may not know is the incredible work Winslet has also done on television. In 2021, the HBO limited series Mare of Easttown was released, starring Winslet as Mare Sheehan, a single mother and homicide detective living in Pennsylvania, trying to solve a missing person's case while feeling the disappointment from her community and battling her own personal trauma.
Mare does all that she can to be the best in every aspect of her life, but there is only so much one person can take on. Winslet gives an incredible performance and even won an Emmy for her portrayal. This murder mystery that takes place in a small town during the fall and winter makes Mare of Easttown a perfect show to binge during this autumn season.
5
Chilling Adventures of Sabrina
Iconic teen witch Sabrina Spellman was given a dark and campy makeover with Netflix's hair-raising horror show Chilling Adventures of Sabrina, an adaptation of the famous Archie Comics series that centers on the half-human, half-witch teenager as she tries to juggle both her magical responsibilities and adolescent desires while growing up in the spooktacular town of Greendale. The first season earned rave reviews for its bewitching atmosphere, delightfully wicked characters, and for lead star Kiernan Shipka's enthralling performance as the orphaned Sabrina who was raised by her two witch aunts Zelda and Hilda. There is no shortage of satanic rituals, creepy monsters, and gory goodness in Sabrina, making it a staple for Halloween season.
Related: 10 Best Spooky Season Movies to Watch While You Decorate for Halloween
4
American Horror Story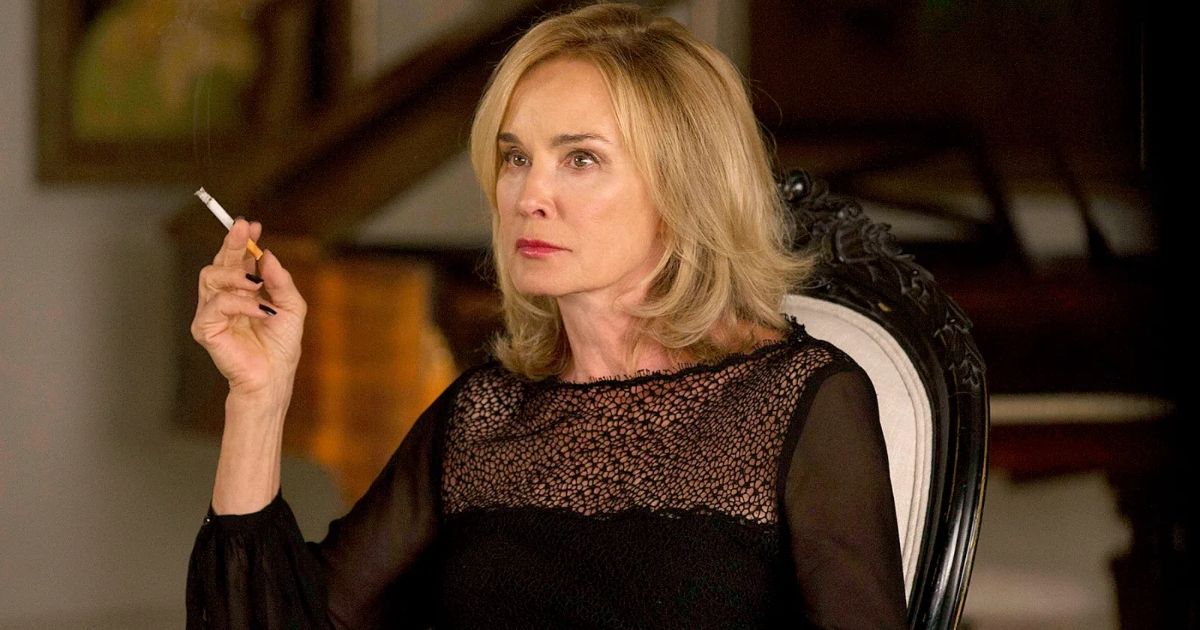 If you are looking for a spooky show to watch this fall, you can't go wrong with American Horror Story. From haunted houses to witches, killer clowns, cults, asylums, and freak shows, American Horror Story has it all. The first three seasons, known as Murder House, Asylum, and Coven, are definitely its strongest, but no matter what season you decide to watch, there is almost a guarantee that you will be scared.
Each season, there is a different storyline, but the fun part about AHS is that the cast members are reoccurring, allowing fans to see their favorite actors constantly step into new and exciting roles. Evan Peters, Sarah Paulson, Emma Roberts, Taissa Farmiga, and, of course, Jessica Lange are the show's most popular and beloved stars.
3
Gilmore Girls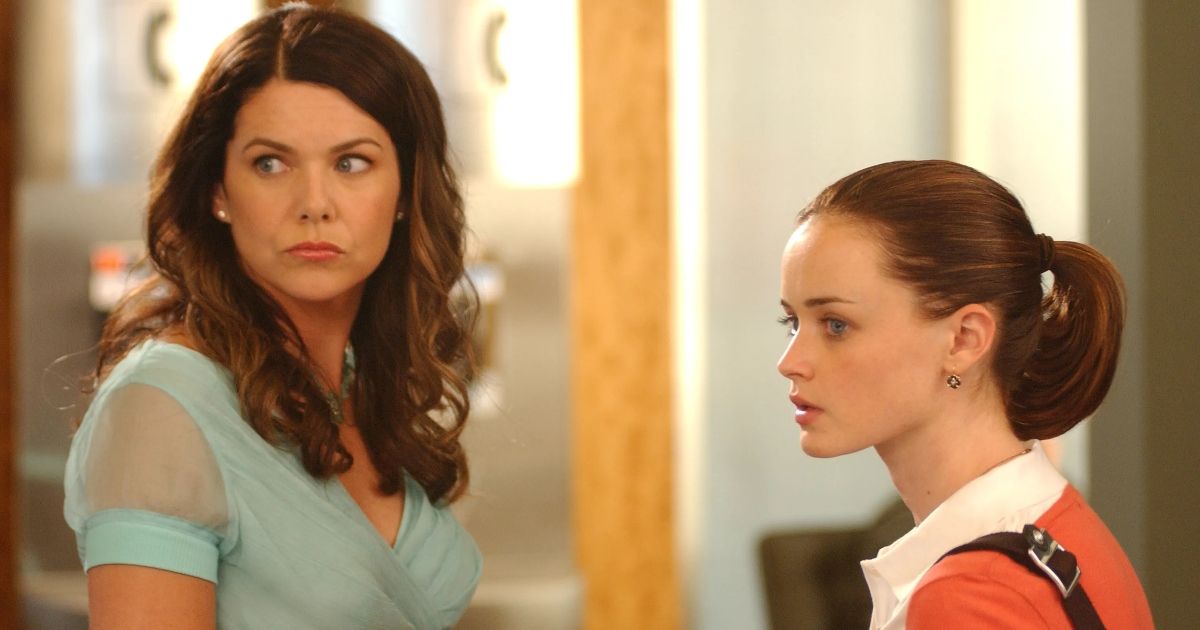 Next up is the 2000s drama series Gilmore Girls. This series, starring Alexis Bledel, Lauren Graham, Milo Ventimiglia, Jared Padalecki, Scott Patterson, Kelly Bishop, and Melissa McCarthy, is centered around the relationship we have with our families and friends and the everlasting bond connecting us no matter how frustrated we may get with each other. Although this show isn't scary or classified under horror in any way, the relationship between Lorelai Gilmore and her daughter Rory is so comforting it makes Gilmore Girls a perfect cozy show to watch this fall.
2
Wednesday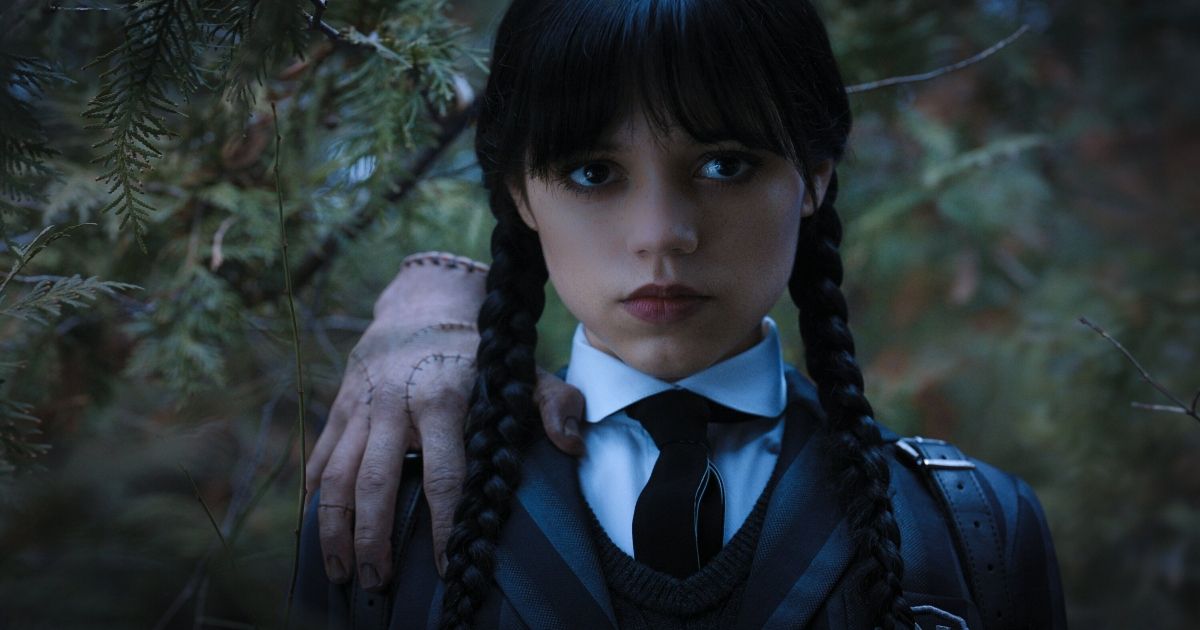 Jenna Ortega took the world by storm with her epic performance as the macabre and mischievous Wednesday Addams in the coming-of-age horror phenomenon Wednesday, which focuses on the morbid and defiant teenager as she is sent to her parent's alma mater Nevermore Academy to be with other monstrous misfits, where she finds herself caught up in the middle of a local murder mystery.
The smash hit series features the additional talents of stars like Gwendoline Christie, Catherine Zeta-Jones, and Luis Guzmán, and within just three weeks of its release, it went on to become the second most-watched English Netflix program on the streaming platform. Goth icon Tim Burton also directed four episodes and executive produced the Golden Globe and Emmy-nominated Wednesday, and his creepy signature touch and vibe is palpable throughout the entirety of the first season.
1
Only Murders in the Building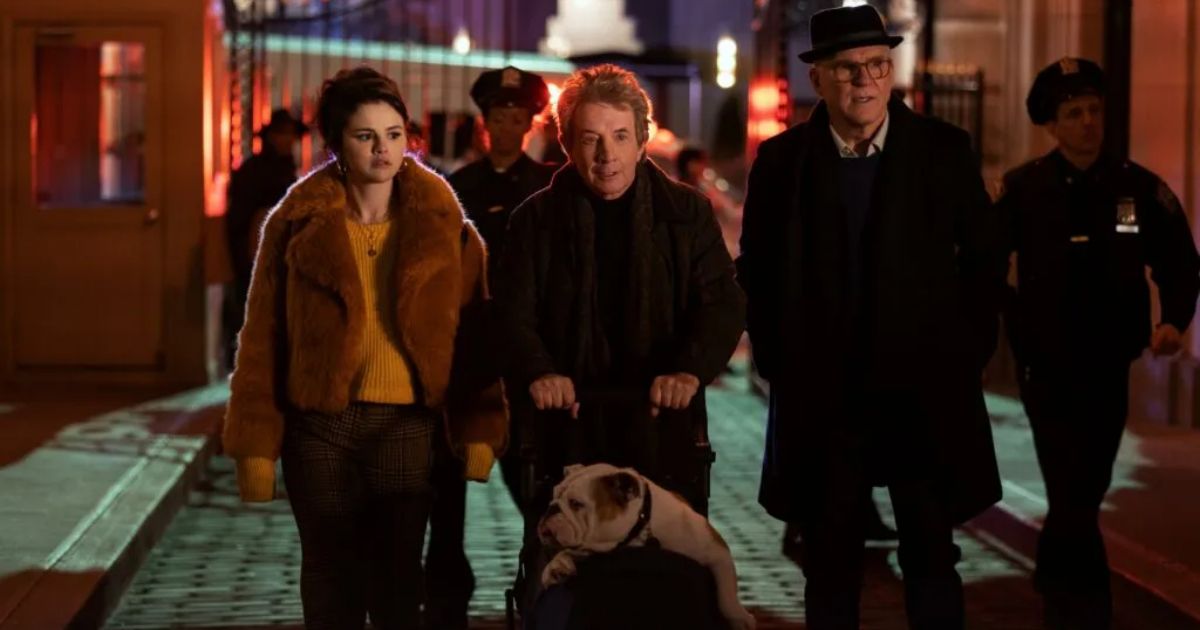 Our final recommendation for shows you need to be watching this fall is the hit new Hulu series Only Murders in the Building. This mystery, and at times comedy, series brings the perfect amount of suspense and humor to the screen. The hilarious Martin Short and Steve Martin light up the screen next to fan-favorite actor and singer Selena Gomez. The series features many autumnal colors like oranges, yellows, reds, and browns in the set design and wardrobe which makes it feel like a cozy comfort watch despite the grim subject matter. The series' second season received positive reviews,, and with the third season about to wrap up, this is a must-watch show to get in the fall mood.