The idea of the apocalypse has always fascinated humanity, testified to by the fact that religions incorporate it into their eschatologies and artists utilize it as a literary device. It only makes sense that the most sensorial artistic medium, cinema, would embrace the genre as a way to reflect contemporary fears and concerns, dating back to 1916's aptly titled The End of the World (which itself illuminated worries over the then-recent Halley's Comet). With global pandemics and the cataclysmic effects of climate change upsetting our daily lives, the end of the world is on our collective minds more than ever, so it only makes sense to catalog the best apocalyptic films.
A brief definition of terms may be important here, considering the broad array of ways the human race has died out on the silver screen. Zombie cinema has become so culturally prevalent (and relevant) that it should rightfully comprise its own ranking; however, we've made room for certain movies which contain zombies but also feel truly apocalyptic beyond them. Likewise, many great films feature world-threatening catastrophes but might not be considered specifically apocalyptic.
Updated Sept. 24, 2023: If you love apocalyptic movies, then you're in luck. This article has been updated to keep it fresh and relevant to the best apocalyptic movies of all time. Now, you can also watch a video version of our top five picks below.
Ultimately, cinematic apocalypses are most powerful when they can master a certain tone and create an emotional impact. These films effectuate a convincing sense of dread and hopelessness at the prospect of our demise, leaving us truly shaken and disturbed, yet also somehow grateful to be back in this bright, odd world in which we're all still alive with possibilities, at least for the time.
Here are the 30 best apocalyptic films.
Time of the Wolf
Michael Haneke's abstract apocalypse is often slow and grueling to watch, but each scene is infused with enough dread and discomfort that the end of the world feels sewn into its very DNA. Time of the Wolf follows a bourgeois family led by Georges (Daniel Duval) and Anne (Isabelle Huppert) after an unspecified disaster contaminates the planet, making water undrinkable and animals inedible.
The family make a long trek from Paris and to their country home, passing piles of burning livestock along the way, not realizing that their house is occupied by violent strangers. Illuminating the cruelty of humanity and the reckoning of the upper class, like most Haneke films, Time of the Wolf is a sad, haunting watch.
The Last Wave
The woefully underrated filmmaker Peter Weir followed up his masterpiece Picnic at Hanging Rock with this equally mysterious and unsettling film. The Last Wave is filled with disquieting imagery of natural disasters which flood the head of a lawyer representing four Aboriginal men accused of murder. As he builds his legal defense for them, their cosmological prophecies and visions infiltrate his head, as he becomes a prophet of the apocalypse. It's a subtle, dreamy Australian film that deserves much more attention.
Take Shelter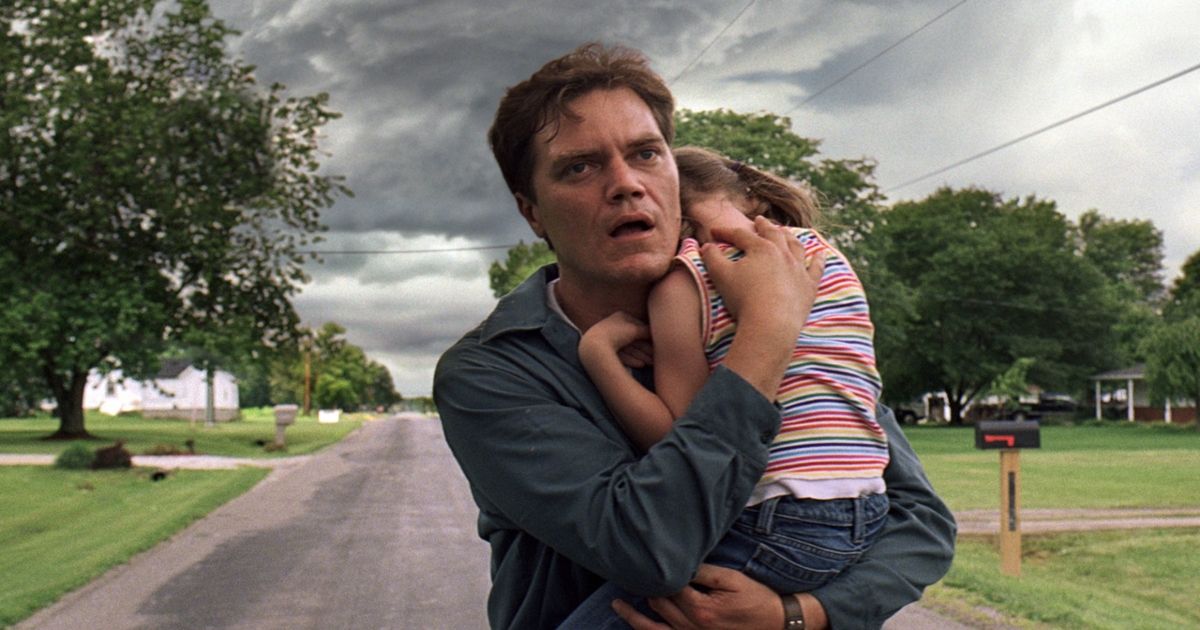 Like The Last Wave, Take Shelter is more ambiguous about the apocalypse; the ominous anticipation for the end of the world may just be a sign of psychosis in the lead character's head. Played to perfection by Michael Shannon, this small-town everyman is gradually overcome with the premonition that the apocalypse is coming in some way or another, leading him to devote more and more time to building a safe bunker for them. Both Shannon and Jessica Chastain are astounding in Jeff Nichols' masterpiece.
Until the End of the World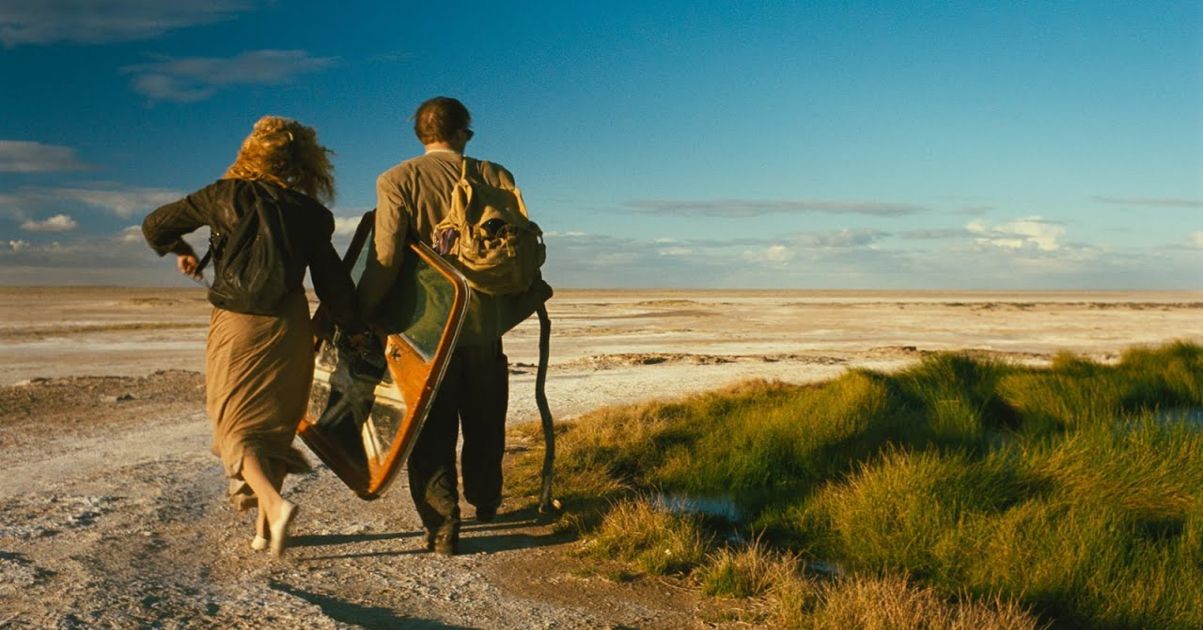 Recently released in its full, nearly five hour form by the Criterion Collection, Until the End of the World is a sprawling, messy masterpiece with one of the greatest soundtracks ever constructed. The film takes place on the eve of a disastrous accident, with a nuclear satellite losing orbit and hurtling toward Earth.
Related: Why Until the End of the World May Be the Greatest Road Movie of All Time
Amid this backdrop, a woman leaves her lover (Sam Neill) and follows a scientist (William Hurt) through numerous countries as he tests a groundbreaking machine which can let the blind see and record your dreams. There's a hell of a lot going on in the movie, but it's almost always vibrant, fun, and thoughtful, with director Wim Wenders' huge risks paying off in spades.
A Boy and His Dog (1975)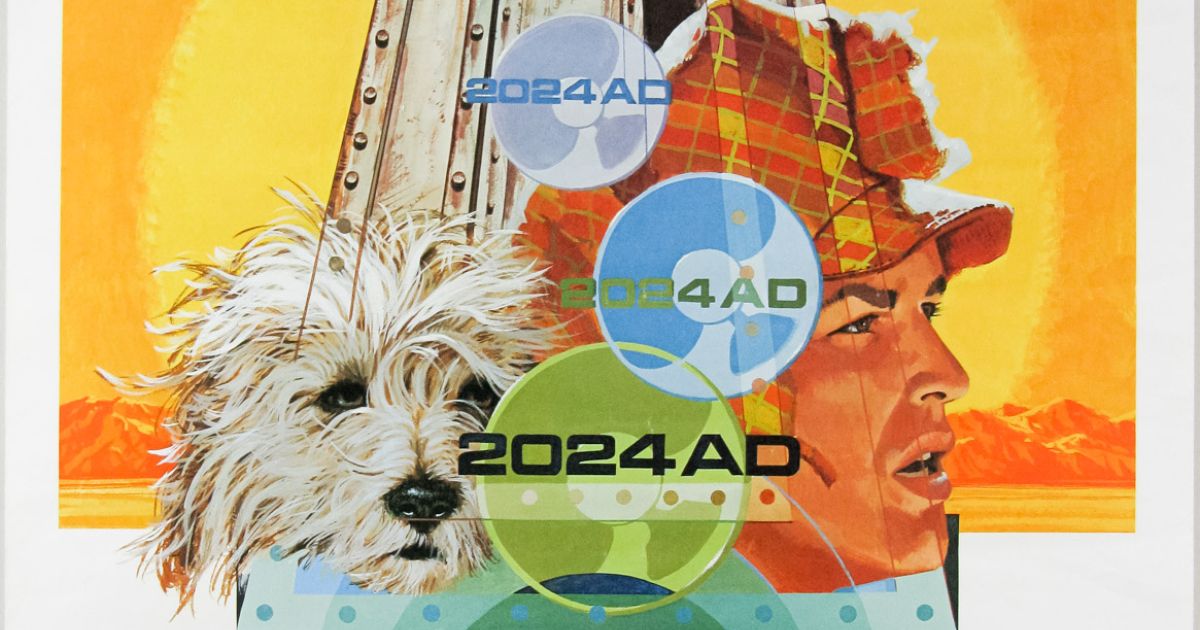 A very weird cult classic, A Boy and His Dog features a young Don Johnson as Vic, a lonely kid in the post-apocalyptic wastelands of 2024 with only his dog as a companion. Except, his dog has telepathic skills.
Based on Harlan Ellison's novella, you'd be excused for thinking that this was a kid-friendly film, but it's most certainly not. The dog is a misogynist, and cannibalism is gruesomely suggested; Vic is no hero, either. Filled with imaginative little details, A Boy and His Dog was a major influence on Fallout.
On the Beach (1959)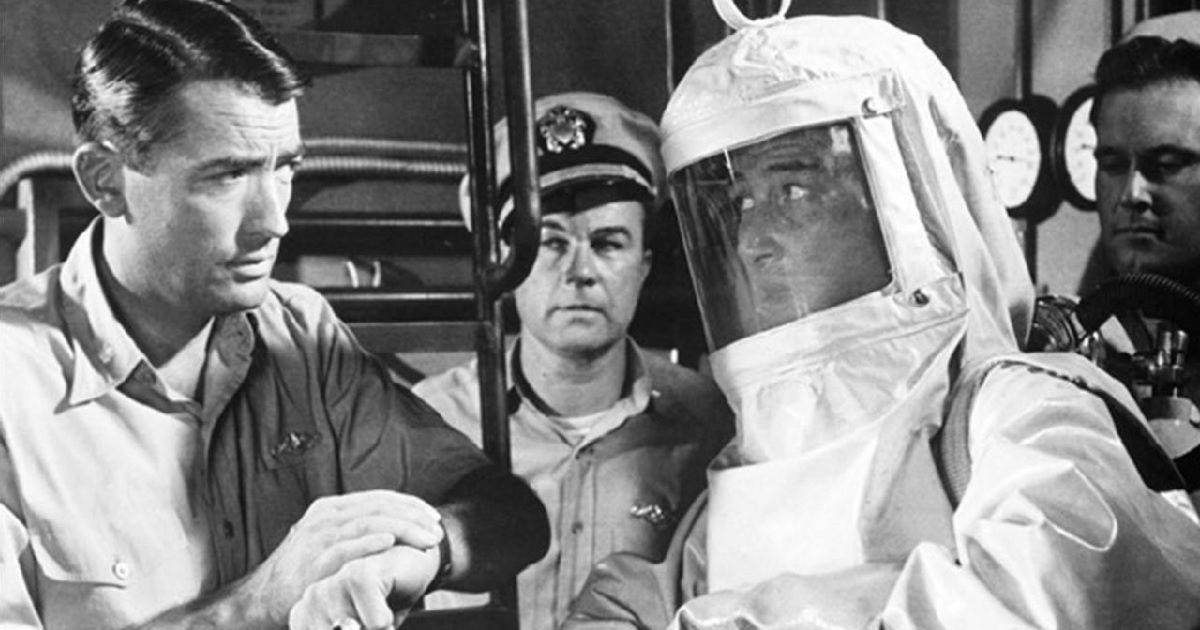 The 60s and 70s were the peak of the Cold War era; many movies explored alternative scenarios about the fallout of civilization and the unique notions of survival that intrigued minds in the Western world. On the Beach is a bleak vision of the future, directed by Stanley Kramer and based on the novel by Nevil Shute. The casting features heavy hitters such as Gregory Peck, Ava Gardner, and Fred Astaire. It's a hopeless story about the last days of humanity as the remaining living beings change command among what little authority is left while others choose to get back home and die with their families.
The Day the Earth Caught Fire (1961)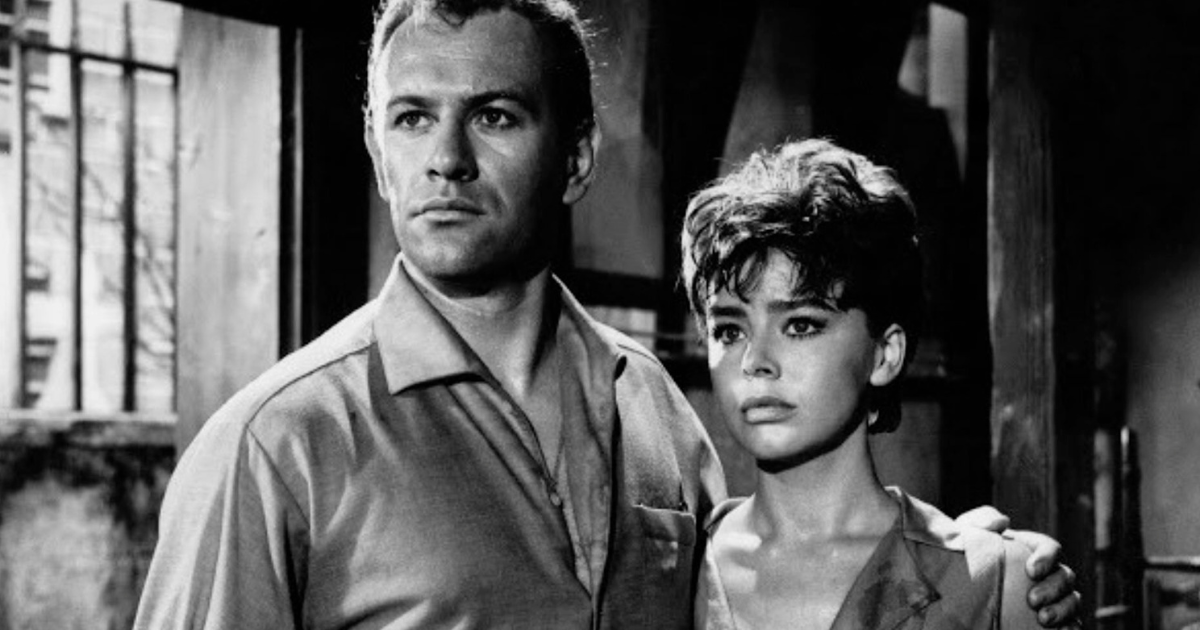 The Day the Earth Caught Fire could be labeled goofy in a sea of films that offer a more serious look at nuclear warfare. Still, it tells a great story, taking a shot at all the nuclear testing made during the Cold War era. In this film, directed by Val Guest, we get the talents of Edward Judd, Janet Munro, and Leo McKern as the trio figure out the Earth's axis has been changed after nuclear tests by the USA and USSR. The shift changes the planet's climate, sending Earth spiraling toward the sun. The only option to save humanity is to detonate a series of nukes in Siberia to get everything back on track.
Threads (1984)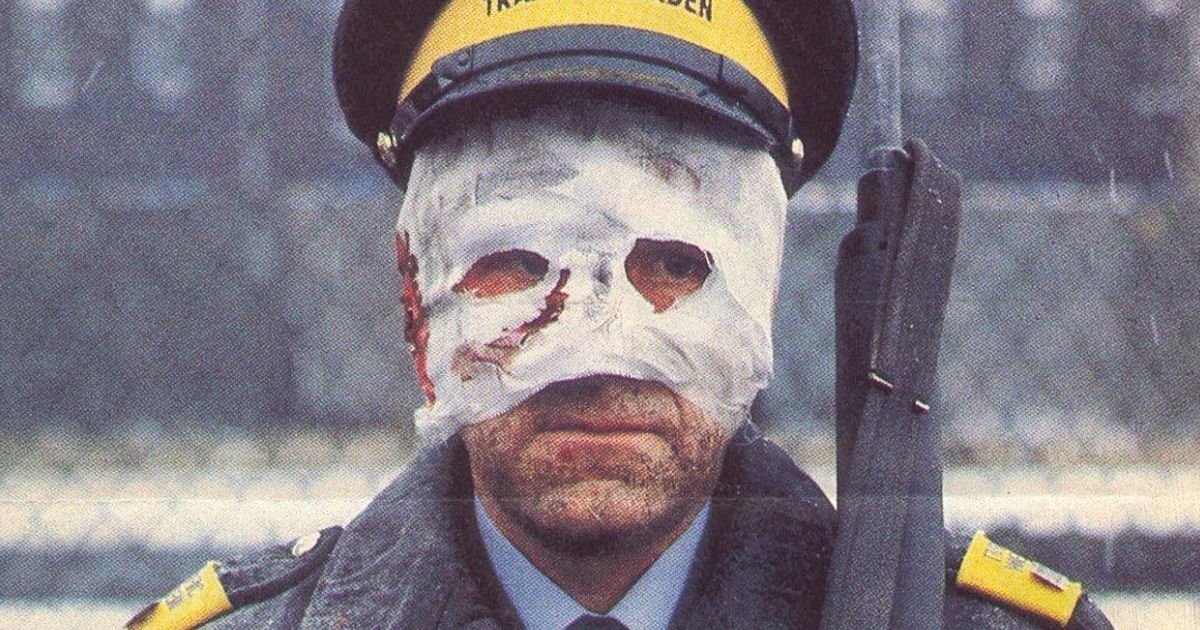 In the realm of apocalyptic films, it's hard to believe that some of the most impactful efforts were made for TV. The Day After was ABC's warning that sent the fear of God into American audiences. In Europe, it was BBC's Threads, which aired one year later. While both films have similar plotlines, Threads is more gruesome and brutal.
The movie was directed by Mick Jackson and written by Barry Hines; the main cast are unknown actors. The story concerns two audience surrogates: Ruth Beckett and Jimmy Kemp. We see them go on their day-to-day, with the constant menace of warfare popping in the news. When the nukes begin to fly, the little town of Sheffield, England, becomes a living hell, one that very few people would be able to survive.
By Dawn's Early Light (1990)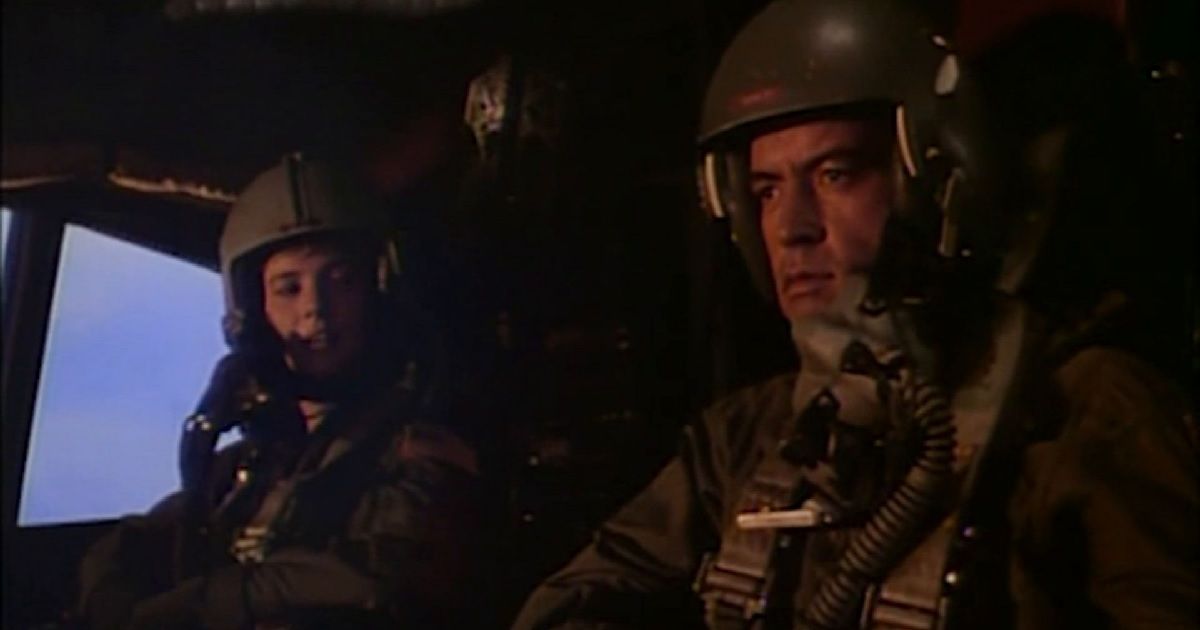 Funnily enough, By Dawn's Early Light is another made-for-TV movie with a more prestigious format, as it is an HBO original. The unique story, directed by Jack Sholder and written by Bruce Gilbert, sees the USA deal with the fallout of a Nuclear strike inflicted by a group of rogue operatives on Russian soil. The solid casting features the talents of Martin Landau, Powers Boothe, Rebecca De Mornay, and James Earl Jones.
The story borrows a lot of plot points from Dr. Strangelove (James Earl Jones was even in that film as well), but presents them without comedic undertones. The chain of command is broken during the attacks, and the decision-making process is of the essence as complete retaliation is sought. At the same time, the Russians try to appease America by any means in this gripping little movie.
The Cabin in the Woods (2012)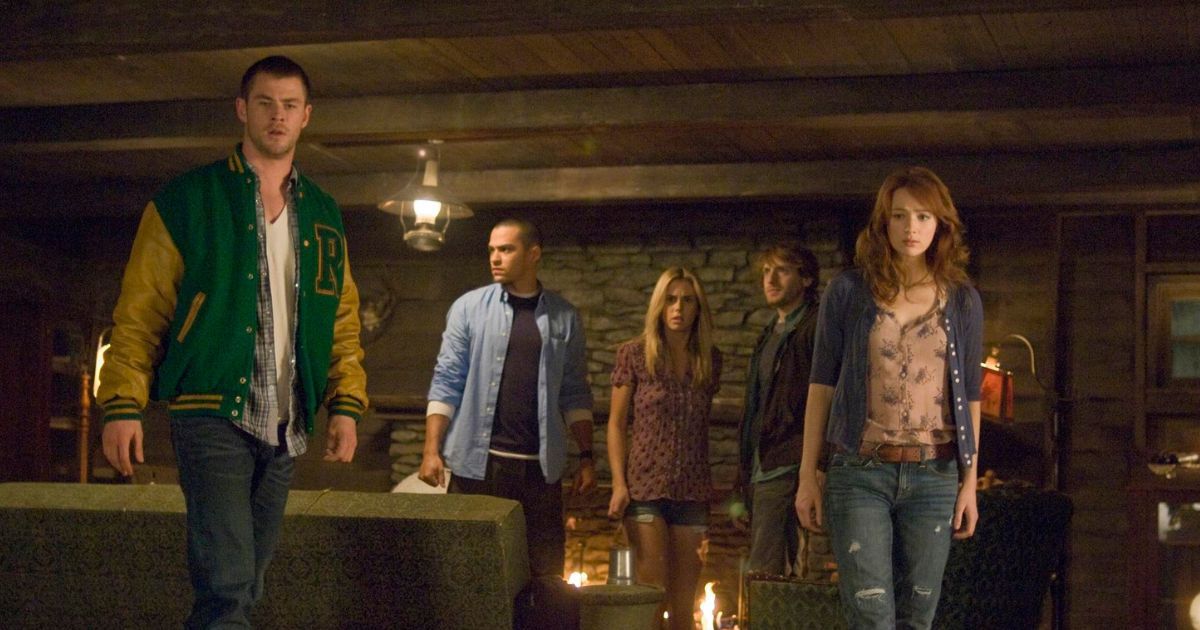 What was once an idyllic location for a couple's romantic retreat is now a destination marred by the imagery of horror, death, and brutality… quite the departure. That transition, is no small part, down to The Cabin in the Woods and similar movies that came before it. The 2012 horror, follows a group of college students who head for a weekend in a log cabin, only to unknowingly fall into a trap of misery, mayhem, and murder. Entrusted with saving the world, the group must each take turns to self-sacrifice or run the risk of bringing the world to a premature end.
Mad God (2022)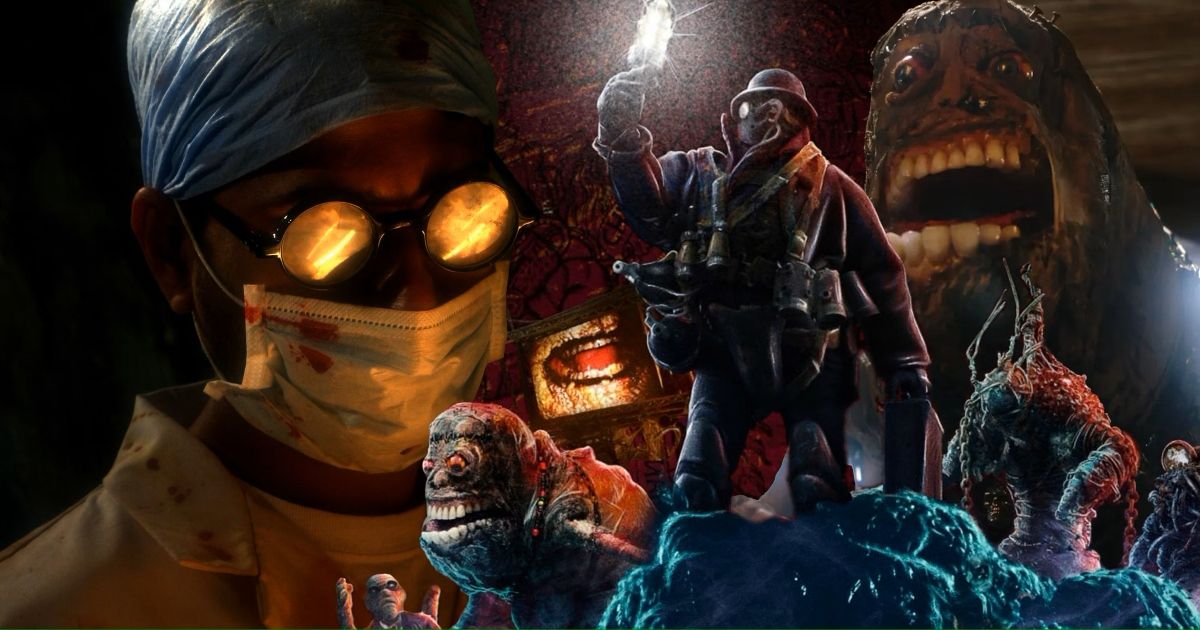 A film that was nearly three decades in the making, Mad God is a disturbing, experimental masterpiece from special effects master Phil Tippett (The Empire Strikes Back, Jurassic Park, Robocop). Tippett drove himself nearly mad making this mostly stop-motion animation film about a completely disgusting future in a state of perpetual war.
Related: Exclusive: Phil Tippett on the Meaning of Mad God and the Disturbing Film's Blu-Ray Release
An assassin attempts to bomb the system, but complications ensue. Inspired by Heironymous Bosch, John Milton, William Blake, and others, this visually stunning and extremely disturbing film certainly isn't for everyone, but it creates one hell of an apocalypse.
Pulse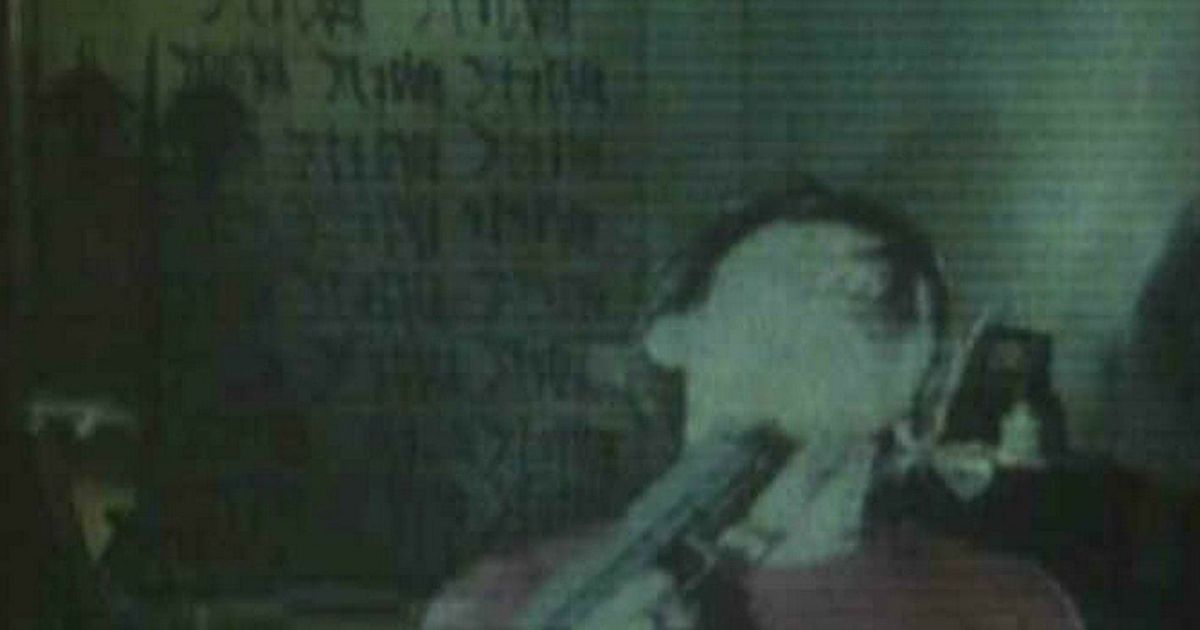 One of the best horror films from Japan (and one of the best of this century so far), Pulse is an ahead-of-its-time nightmare about disconnection and technology. The great Kiyoshi Kurosawa's film is loosely about ghosts entering into the real world via the internet, which becomes an extremely potent allegory for alienation and separateness. With some truly haunting imagery, a great score, and one of the best truly apocalyptic endings of all time, Pulse is a dark classic.
Dr. Strangelove (1964)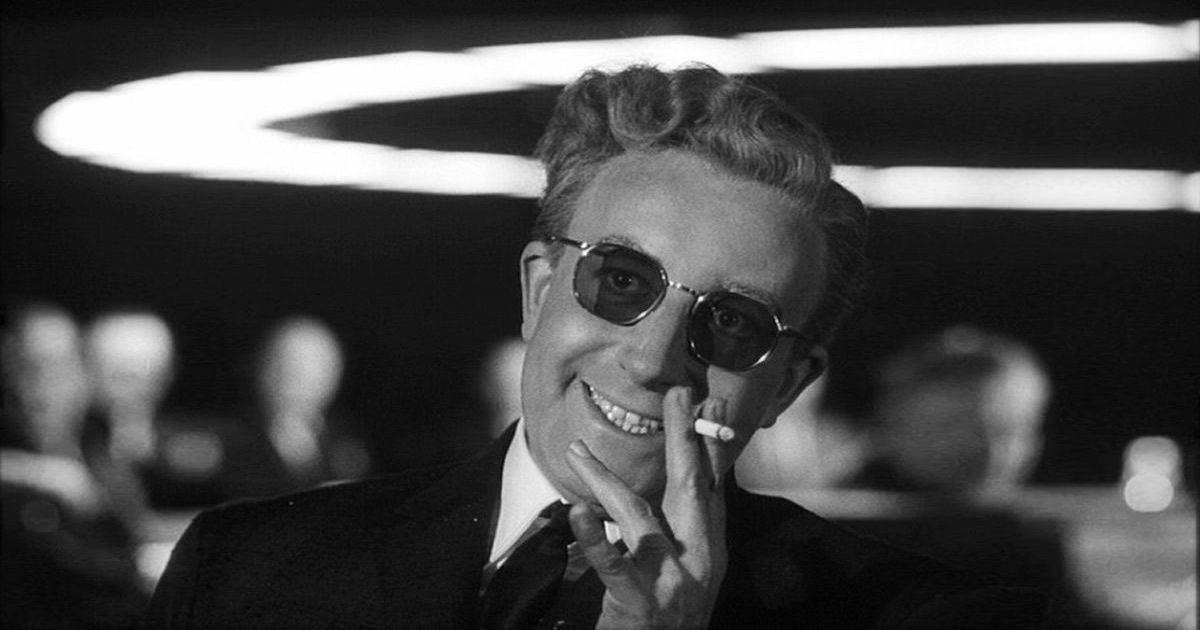 Kubrick was a filmmaking pioneer and had a natural penchant for capturing the never-seen-before, and in 1964's dark-comedy, Dr. Strangelove, the inner workings of a genius come to the very fore. Adapted from Peter George's 1958 novel, Red Alert, Dr. Strangelove has Peter Sellers' playing all three of Captain Mandrake, the US President, and the wheelchair-using scientist, Dr. Strangelove, as they attempt to call off the nuclear attack on Russia, launched by a mutinying, power-hungry, paranoid commander, General Jack Ripper (Sterling Hayden), whose aim is to plunge the world into the apocalyptic abyss.
28 Days Later (2002)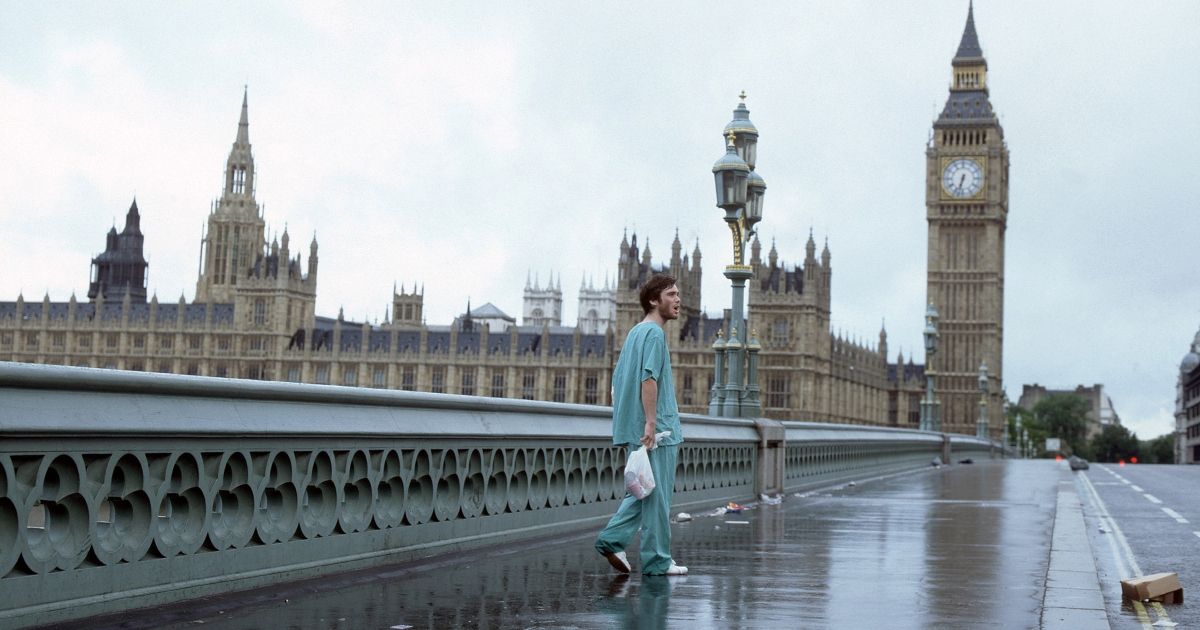 Following the critical success of his feature debut, Shallow Grave, Danny Boyle returned to the big screen with a film that rampantly garnered even more critical and commercial attention, with 1996's cult classic, Trainspotting. While his 2000 misfire, The Beach hit a bum note, 2002's London-based apocalyptic hell, 28 Days Later, sees a young Cillian Murphy in the titular hot-seat as Jim, who awakes from a coma to find the deserted streets of England's capital after a virus has torn through large swathes of the population who have consequently been left zombified.
Related: 28 Days Later: Does it Deserve the Crown for Best Zombie Movie?
Jim and an assortment of other survivors must find a safe haven amidst the utter chaos that is ensuing across the country. There is something inherently lucid about Boyle's take on apocalyptic events, the disorganized assembly passing through the quintessentially British countryside, and the harsh cityscapes of high-rise, concrete apartment blocks, and dingy underpasses.
This Is the End (2013)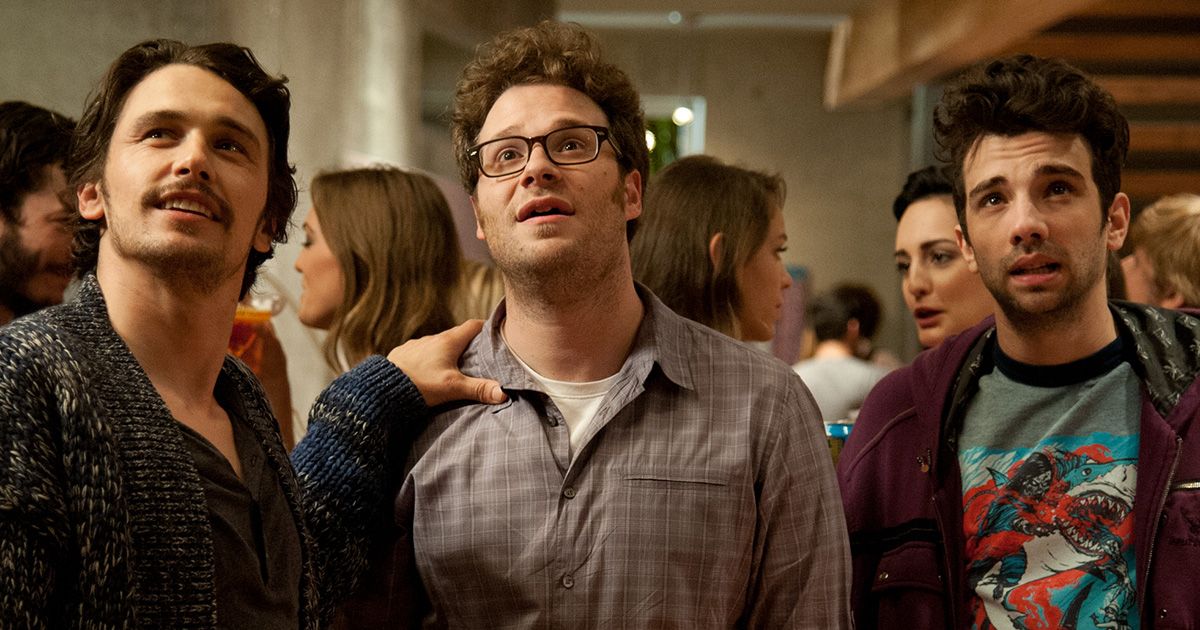 This Is the End allows audiences to enter into the ever-escalating and ridiculous antics of fictionalized versions of familiar actors during a party on the eve of an unexpected religious apocalypse. This is an ideal example of what is often termed 'hangout' movies, where the narrative is less important than the time spent with interesting characters. While the apocalypse outside the doors of James Franco's mansion may be terrifying, the reactions of the debauched celebrities turn it into a frivolously fun party.
Directed by Superbad's Evan Goldberg and Seth Rogen, This is the End brought together an incredible cast of modern comedy actors, including Jonah Hill, Danny McBride, Paul Rudd, Michael Cera, Craig Robinson, and Channing Tatum. According to Rogen, about 50% of the film was ad-libbed.
I Am Legend (2007)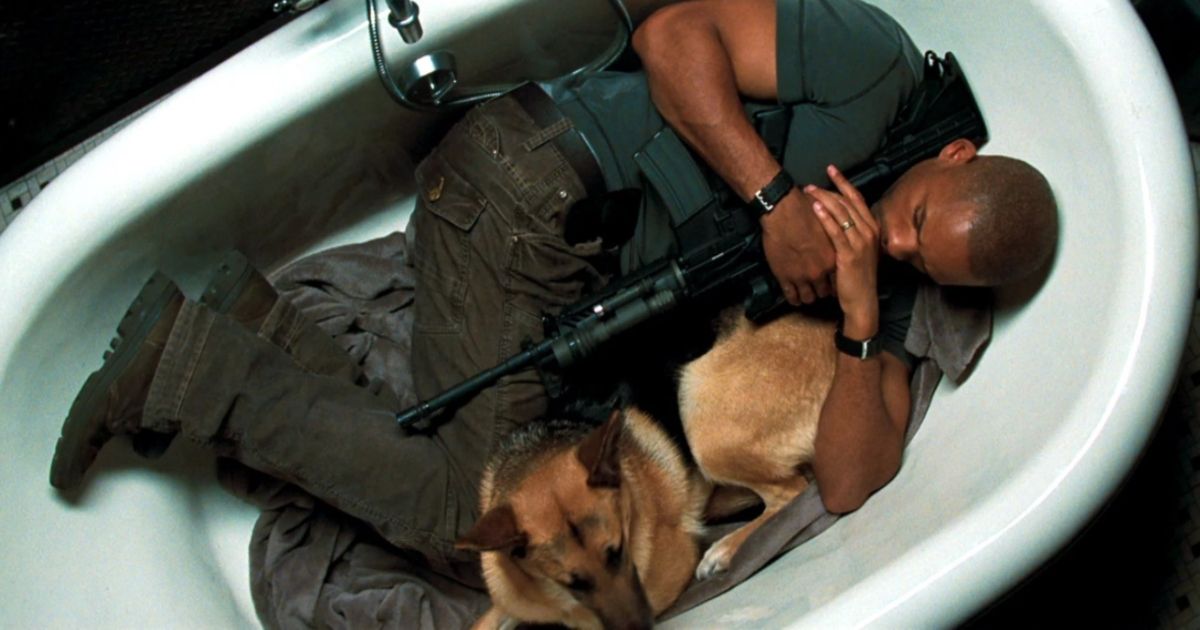 Will Smith delivers a tour de force performance as the last person left in a desolate New York in the post-apocalyptic thriller I Am Legend, an adaptation of the Richard Matheson novel that chronicles virologist Robert Neville's battle against cannibalistic creatures as he searches for fellow survivors and a crucial cure. The emotional and psychological toll of being a lone survivor of a mass extinction is front-and-center in the picture, as Neville develops a profound bond with his German Shepherd Samantha and "speaks" to mannequins to help combat his loneliness.
Smith found the dark subject matter and examination of Neville's sanity difficult to manage during production, and he reportedly struggled with not turning to humor to alleviate the somber set. The Oscar-winner prepared for the role by visiting a former prisoner of war and a person who had been in solitary confinement, doing so in order to get into the mind of Neville. A highly-anticipated sequel is currently in development, with Smith set to return alongside Michael B. Jordan.
Don't Look Up (2021)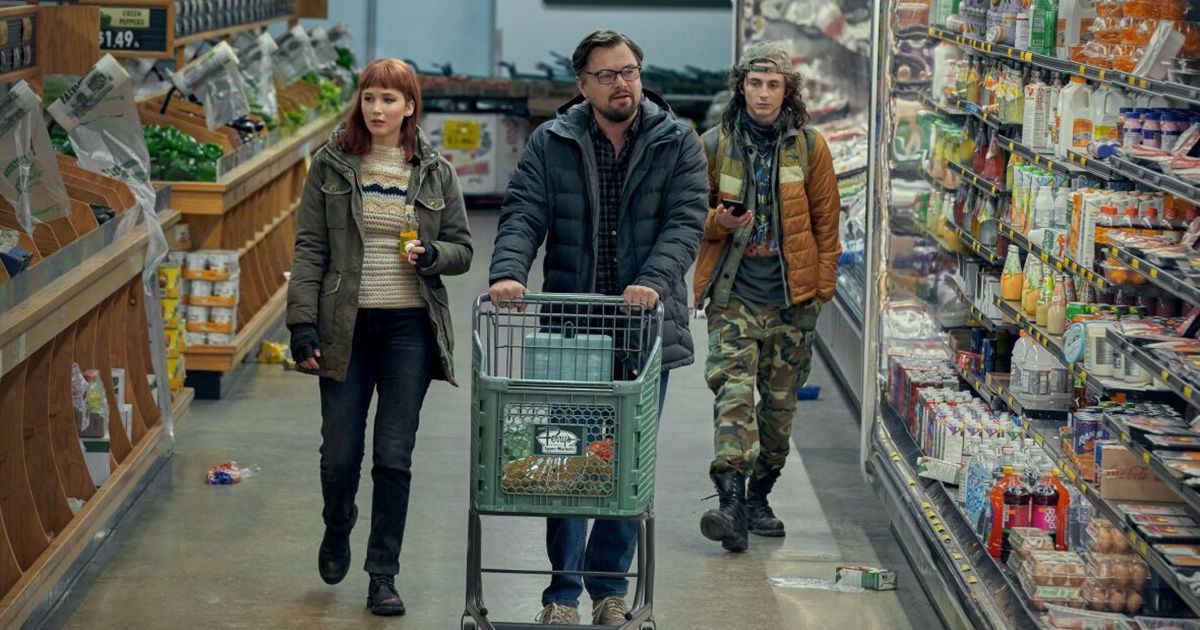 Political satire at its most divisive. Adam McKay's apocalyptic comedy Don't Look Up centers on an astronomy student and her professor (played by Jennifer Lawrence and Leonardo DiCaprio) trying to warn the president (Meryl Streep), media, and the public about a world-destroying comet. Astronomers can't get anyone to take them seriously — and it is both funny and painful to watch.
Related: Don't Look Up Review: An Important Failure
McKay told Gold Derby that the idea of Don't Look Up sprang from his conversation with the film's co-writer David Sirota, saying, "We were commiserating about the lack of coverage of the climate crisis, and he said, 'Oh yeah, it's like an asteroid is going to hit earth and no one cares,' and I was like, 'That's it!'"
The Road (2009)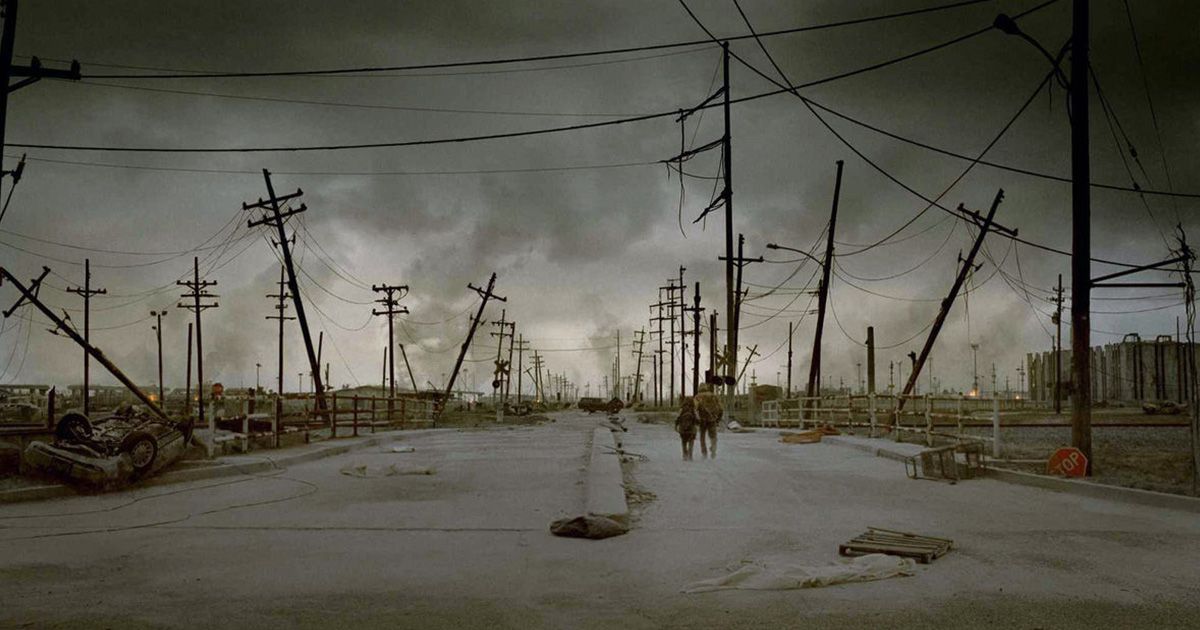 Based on Cormac McCarthy's notoriously bleak novel, John Hillcoat's The Road is equally uncompromising and relentless in its monochromatic vision of wasted earth and the father and son attempting to navigate it. There is something inherently noble about Viggo Mortensen's character as he braves the end of days, and the emotional resonance of his paternal bond stays with the audience long after the apocalypse. Mortensen decided to take on the role of "The Man" instead of taking a planned break from acting, and after the strenuous regime he put his body through for this film, would take a two-year acting hiatus.
Shaun of the Dead (2004)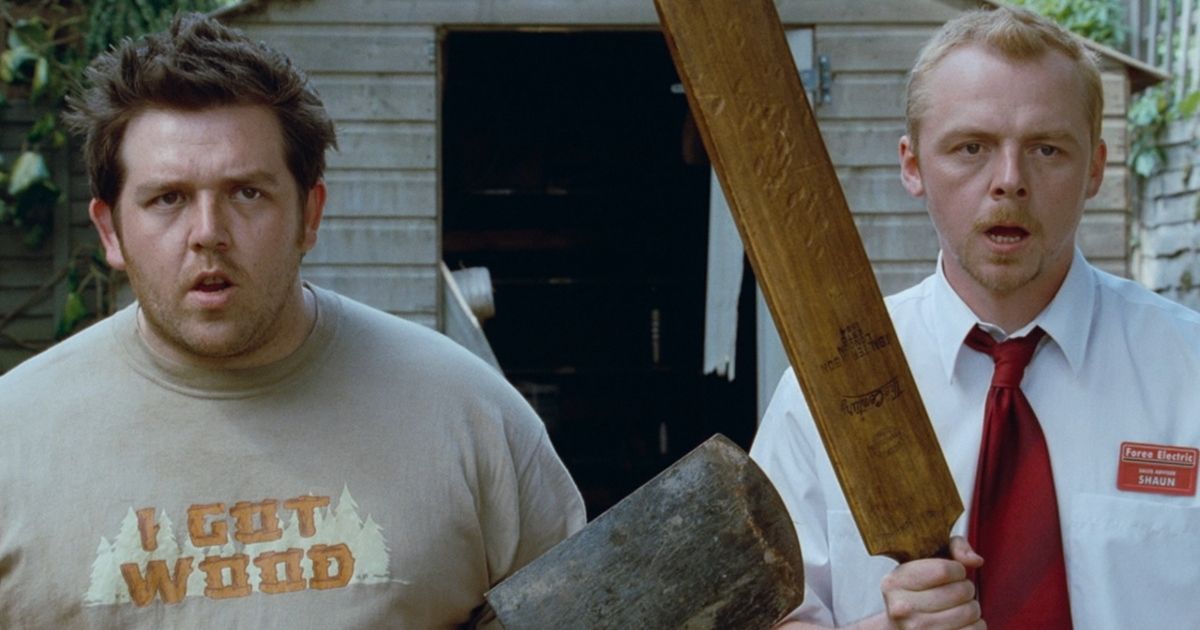 Comedy dream team Simon Pegg and Nick Frost fight to survive a zombie apocalypse in Edgar Wright's beloved cult hit Shaun of the Dead, the first installment in the acclaimed director's Three Flavours Cornetto trilogy. Pegg appears as the titular character, a down-on-his-luck salesman who must take on a hoard of the undead alongside his slacker best friend Ed (Frost) when an outbreak overtakes London. The comedy staple features a slew of popular British comedians and comic performers, including Martin Freeman, Dylan Moran, Bill Nighy and Matt Lucas.
Shaun of the Dead premiered to universal acclaim, and was lauded for its brilliant satire, hilarious performances and refreshing take on the zombie genre. Wright began to develop the premise for the film after playing Resident Evil and wondering how a British person might respond to a zombie apocalypse, acknowledging how some individuals do not pay attention to the news and media. The director once mused, "It's plausible that the world could be ending, and these two guys could be the last to know."
It Comes at Night (2017)
There is a long tradition within horror cinema wherein humanity itself becomes more villainous and threatening than any perceived monster. It Comes at Night, the masterfully directed sophomore feature from indie director Trey Edward Shults and starring Joel Edgerton, earns its place in this lineage. This film is a small, claustrophobic, and intense study of ordinary humans in extraordinary situations. It Comes at Night is considered both a critical and financial success, as it turned its meager budget of between two and four million dollars into more than $20 million at the box office.
The Day After (1983)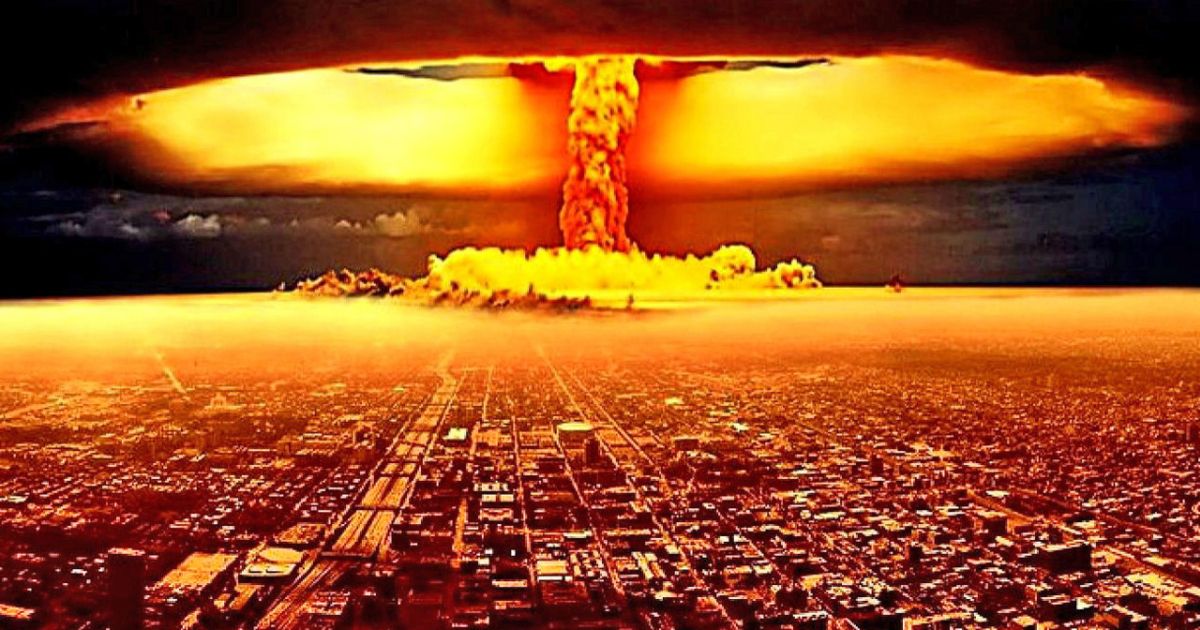 On November 20th, 1983, 100 million Americans tuned in to ABC to watch Nicholas Meyer's television film The Day After. With over 60% of the viewing audience, the film traumatized a whole generation of people terrified of mutually assured destruction during the Cold War, and for good reason. This film remains the most-watched TV movie in film history.
With its realistic presentation of what a nuclear holocaust would actually look like, the film remains a disturbing rallying cry for disarmament to this day. The effect this film had on its viewers was so powerful, that ABC had to set up a 1-800 hotlines to calm people down after its initial release.
A Quiet Place (2018)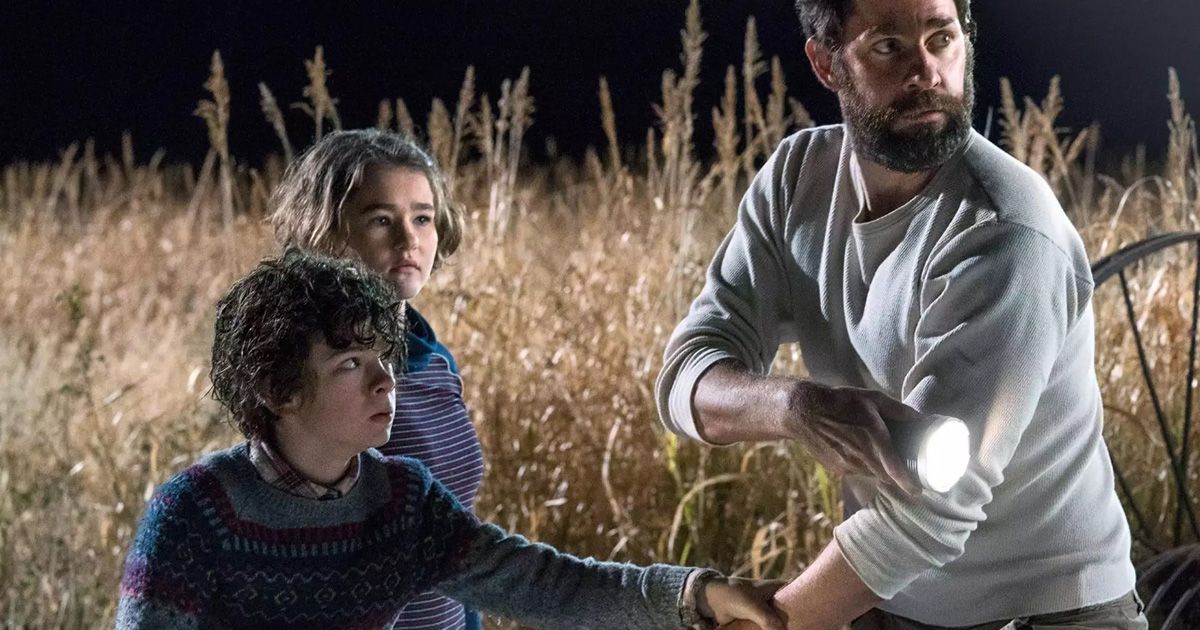 John Krasinski had made a career out of dead-panning to the camera in The Office and creating independent films like The Hollars, so he surprised everyone when he broke box-office records with this small gem. Filmed with his wife for a budget of $17 million, (compared to the $200 million budgets of other apocalyptic flicks like 2012), A Quiet Place differentiates itself by viewing the end of the world through the lens of parenthood, using a creative gimmick and sound design which went on to launch A Quiet Place franchise. Aside from the film being Oscar-nominated for Best Sound Editing, it has won nine prestigious film awards, including American Film Institute, Saturn, and Critic's Choice awards.
12 Monkeys (1995)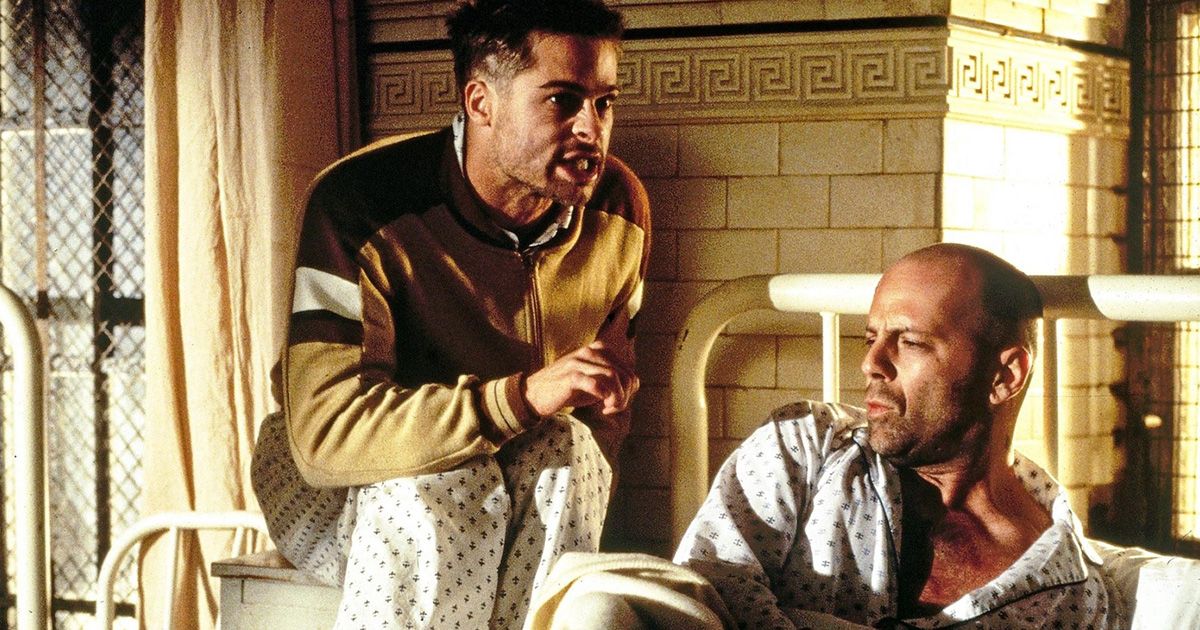 Perhaps only Terry Gilliam could have remade the iconic French short film La Jetee and made something even better: 12 Monkeys. Between the manic overdrive of Brad Pitt (who garnered the first and only Oscar nomination he would receive for more than 13 years) and Bruce Willis, the kaleidoscopic cinematography, and the carnivalesque score, Gilliam's vision is an iconoclastic and effusively exciting way to watch the world end. The film also spawned a SYFY original TV series that spanned for four seasons.
Related: Terry Gilliam's Best Movies Ranked
Fail Safe (1964)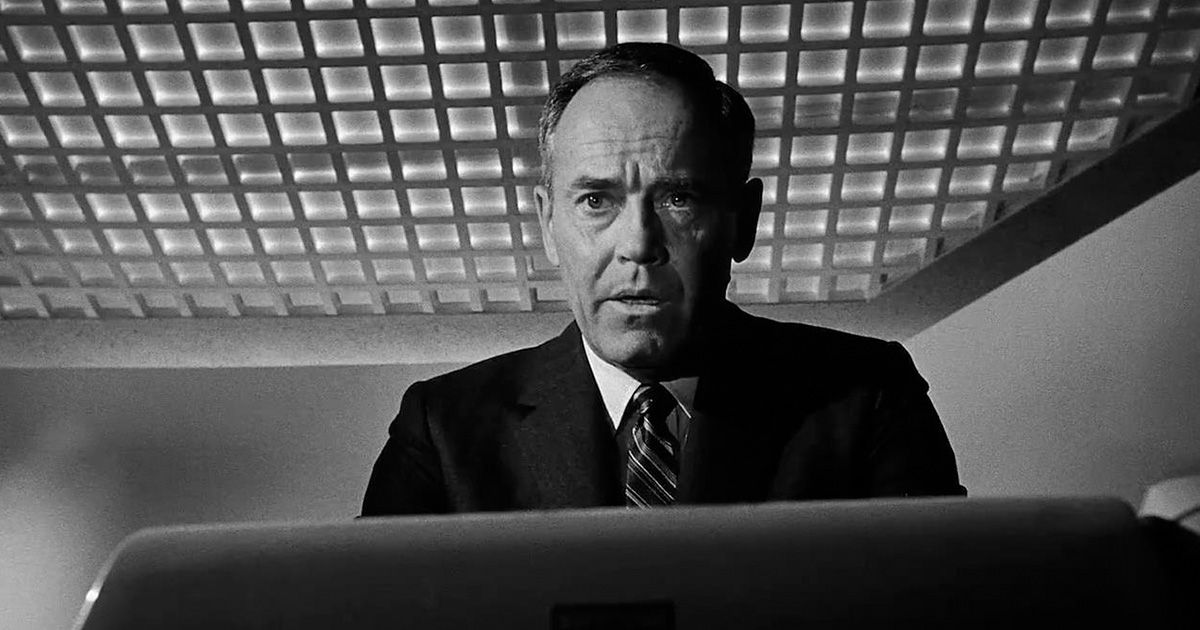 The most harrowing anti-nuclear film to come out in response to the Cuban Missile Crisis, Fail Safe still retains its implacable tension sixty years after its release. Sydney Lumet utilizes exaggerated close-ups in high-contrast black-and-white which, along with the complete lack of score (though Hal Schaefer wrote one that was never used), ratchets the nerves all the way to its disastrous conclusion. The film was released the same year as Dr. Strangelove or: How I Learned to Stop Worrying and Love the Bomb by Columbia Pictures, and director Stanley Kubrick insisted his film be released first, which cut down on the viewership of this one.
Melancholia (2011)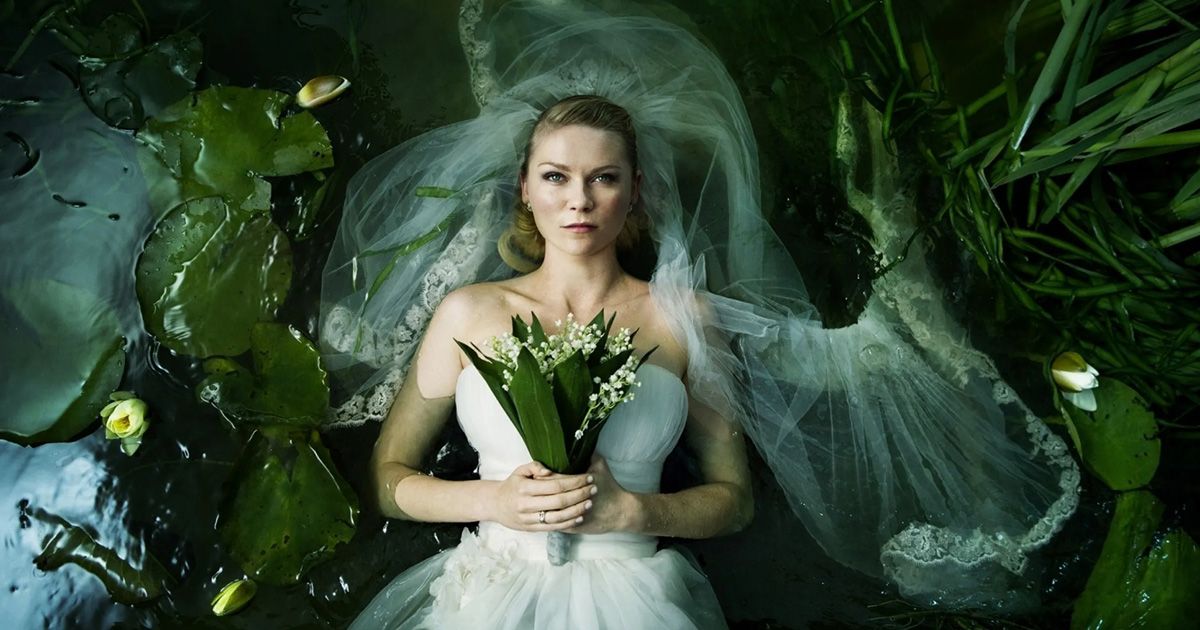 In the breathtaking drama Melancholia, the Danish filmmaker Lars von Trier offers his version of the end of the world. With Kirsten Dunst in the lead role, the movie focuses on a young woman who experiences depression that overshadows her lavish wedding party and foreshadows a mysterious planet called Melancholia that's about to collide with Earth. Von Trier's inspiration for Melancholia came from his own experience of depression, which can often feel like a personal apocalypse.
WALL-E (2008)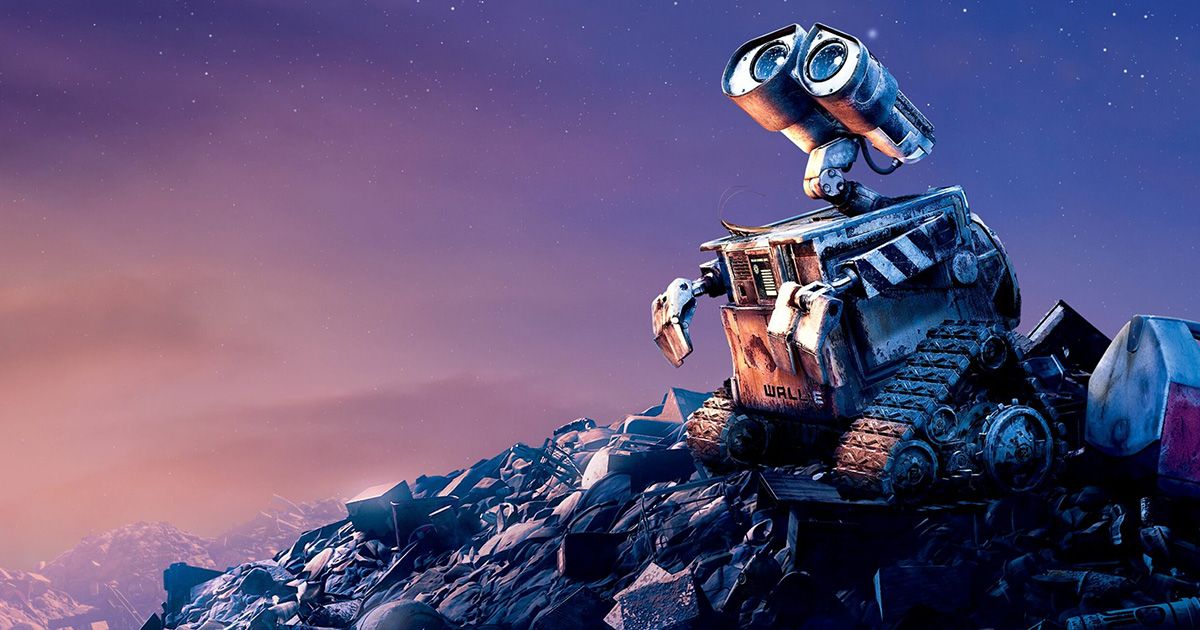 An animated children's film may be a strange choice for great apocalyptic fiction, but Andrew Stanton's WALL-E is a strange film. While Pixar has never been hesitant to portray tragedy and despair (the beginning of Up, the end of Toy Story 3), they have never gone as far as they do here – greedy corporations and complacent morons have turned the earth into a gargantuan garbage dump haunted by robots who sadly seem more human than anyone else in the film. This film tied Beauty and the Beast to become the only animated film to be nominated for six Academy Awards. WALL-E was seen as an analogy for social criticism of the way we treat our planet.
Children of Men (2006)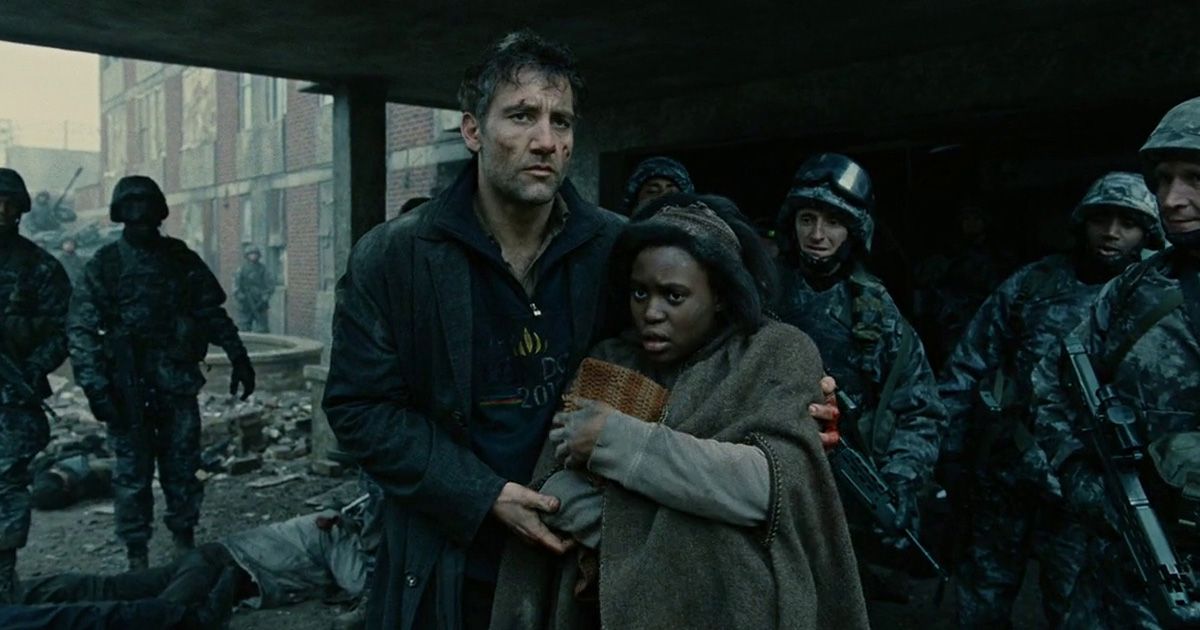 Something justifiably missing in most great apocalyptic films is a sense of hope, which makes sense considering the drab subject matter. For most of its running time, Alfonso Cuarón's Children of Men does not seem like a beacon of hope, what with its ashen grays and dirty browns, its hopeless and cynical protagonist, and the depiction of repeated hardships in cinematically masterful fashion. Yet, in the end, this bloody struggle is for something beautiful – life, hope, and a different tomorrow.
Related: Here's What Makes Children of Men One of the Best Sci-Fi Movies of the Past 20 Years
While this film tells a story about all women becoming infertile, in the original novel written by P.D. James, the apocalypse was brought on by all men not being able to produce sperm. Although Children of Men was nominated for three Oscars, including Best Writing, Best Cinematography, and Best Film Editing, the film was seen as a financial failure, only bringing back $70 million of its $76 million-dollar budget. Regardless, it has come to be considered one of the greatest sci-fi films ever made.
The Sacrifice (1986)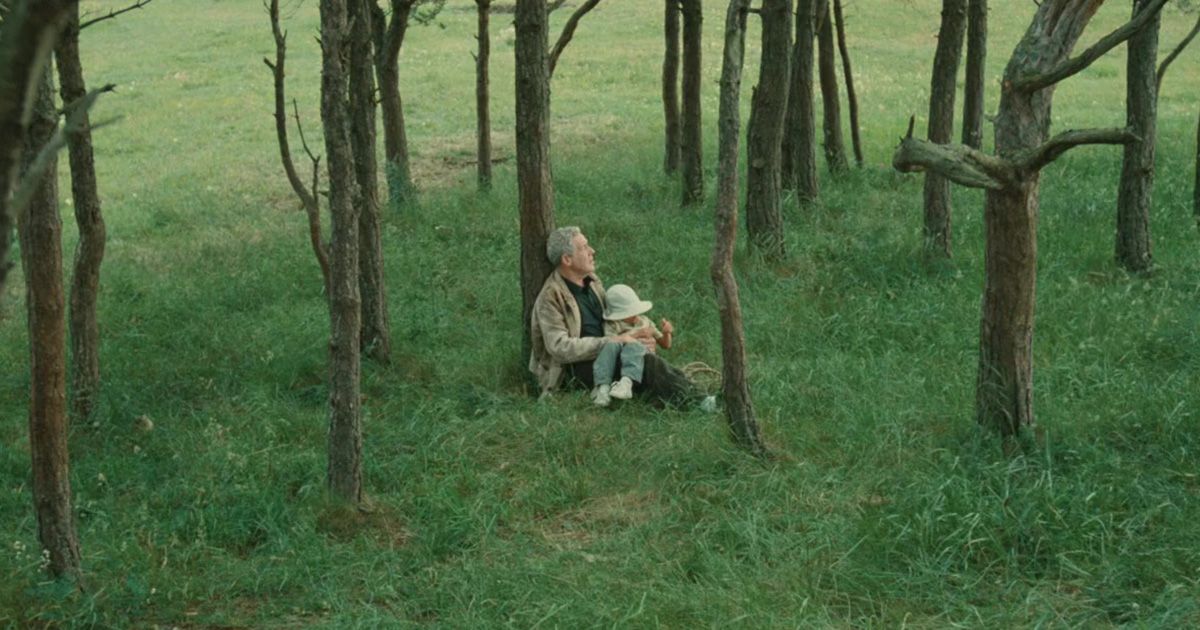 Often called an apocalyptic filmmaker, the Soviet master Andrei Tarkovsky created his poetic parable about human beings hurtling toward catastrophe. It is The Sacrifice, his final film, which follows the intellectual Alexander (played by Erland Josephson, a frequent collaborator of director Ingmar Bergman) who attempts to deal with God in order to stop a nuclear apocalypse. Alexander promises that he will destroy everything he loves if God saves the world. An allegory of Christian self-sacrifice and nuclear fears, Tarkovsky's film is a beautiful quest into the heart of the apocalypse.
Mad Max: Fury Road (2015)
It's astonishing that George Miller, at 70 years old and three decades after the last Mad Max film, had this in him – a massive, critically adored action spectacle that garnered ten Academy Award nominations and was named the greatest film of the century in a poll of critics and audiences by Empire Magazine. This is not hyperbole; with its detailed world-building, feminist allegories, incredibly impressive set pieces, committed performances, and brilliant effects, Mad Max: Fury Road is both the masterpiece and master of all apocalypse films.